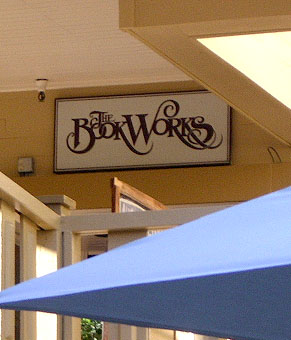 Workshop in 2014
Upcoming Creative class at the extension of the University of California at San Diego:
I'll be teaching Creative Writing I UCSD Extension during the Fall quarter of 2014. The course will run from October 6 to December 1 and is held at the UCSD Campus from 6:30 to 9:30 pm.
I've taught fiction workshops at the extensions of Brown University, the University of California at San Diego, and San Diego State University.
Lisa Fugard, author of Skinner's Drift,  and I    taught 6-week workshop sessions at The Book Works in Del Mar, California. My latest solo private workshop ended before Christmas 2007. Since then I've taught occasional workshops at UCSD Extension.
In 2011, The Book Works, San Diego's finest independent bookstore, went out of business, which is Just Plain Wrong.
Meanwhile, writers committed to working on short fiction or novels and looking for online guidance (NOT editing, ghosting, or book-doctoring) are welcome to inquire about my availability. Should she have an opening, payment can be made here.'
ONE-ON-ONE WORKSHOPS
Email me if you think you might be interested in having me read and critique your writing.   You might be able to arrange for a private workshop.  I very seldom do this, though.
A one-on-one workshop of a single piece with 3 revisions is $200.   This means that you submit a short story (or novel fragment) of no more than 20 pages double-spaced (I'm a bit flexible, but don't go overboard).   I'll give you an initial critique, and up to three more if you want to revise it three times.   I won't edit or proofread, of course, but my critiques are generally one-two pages single-spaced, and focus on form, content, and language.
On the off-chance that you and I agree to a one-on-one, here's how to pay: I had intended to use PayPal, but ran into annoyances, so for now I'm just using the Amazon link below.   You can register (for free) your own account with Amazon and pay from there.   If you run into problems, please let me know (jincyk@gmail.com).
Again, I discourage one-on-one workshopping.  You're much better off in a class, where you get feedback from me (or whoever is running the class) and a number of readers.   A wider readership means more feedback. Scout around for a good one.