Laurie Pink is an artist who, on the U.K.'s Red Nose Day ("Do Something Funny for Money"), March 18, 2011, drew things for 24 hours straight in order to raise funds for charity.   All you had to do was donate, and she would draw to your specifications.   I asked for:
The Basset Deeply Distrusts the Ant.   There can be more than one ant.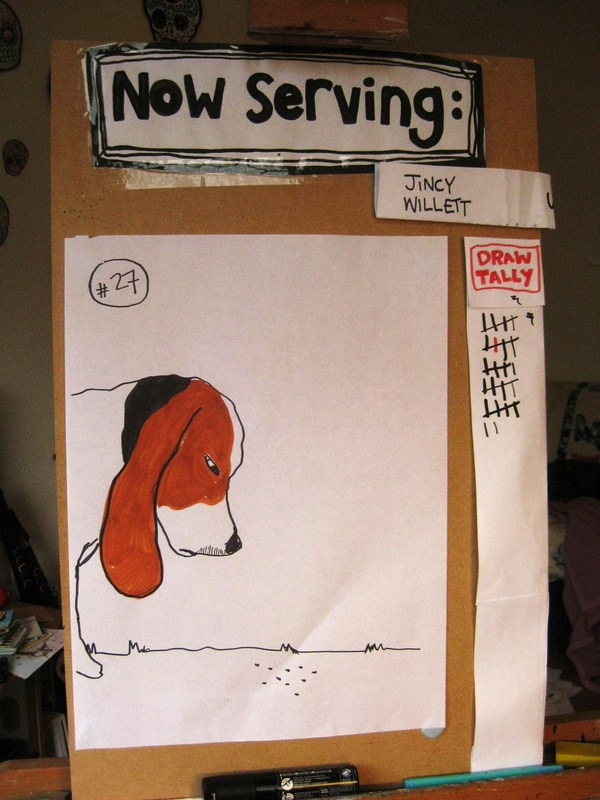 See LP's other requested drawings  on  this page.